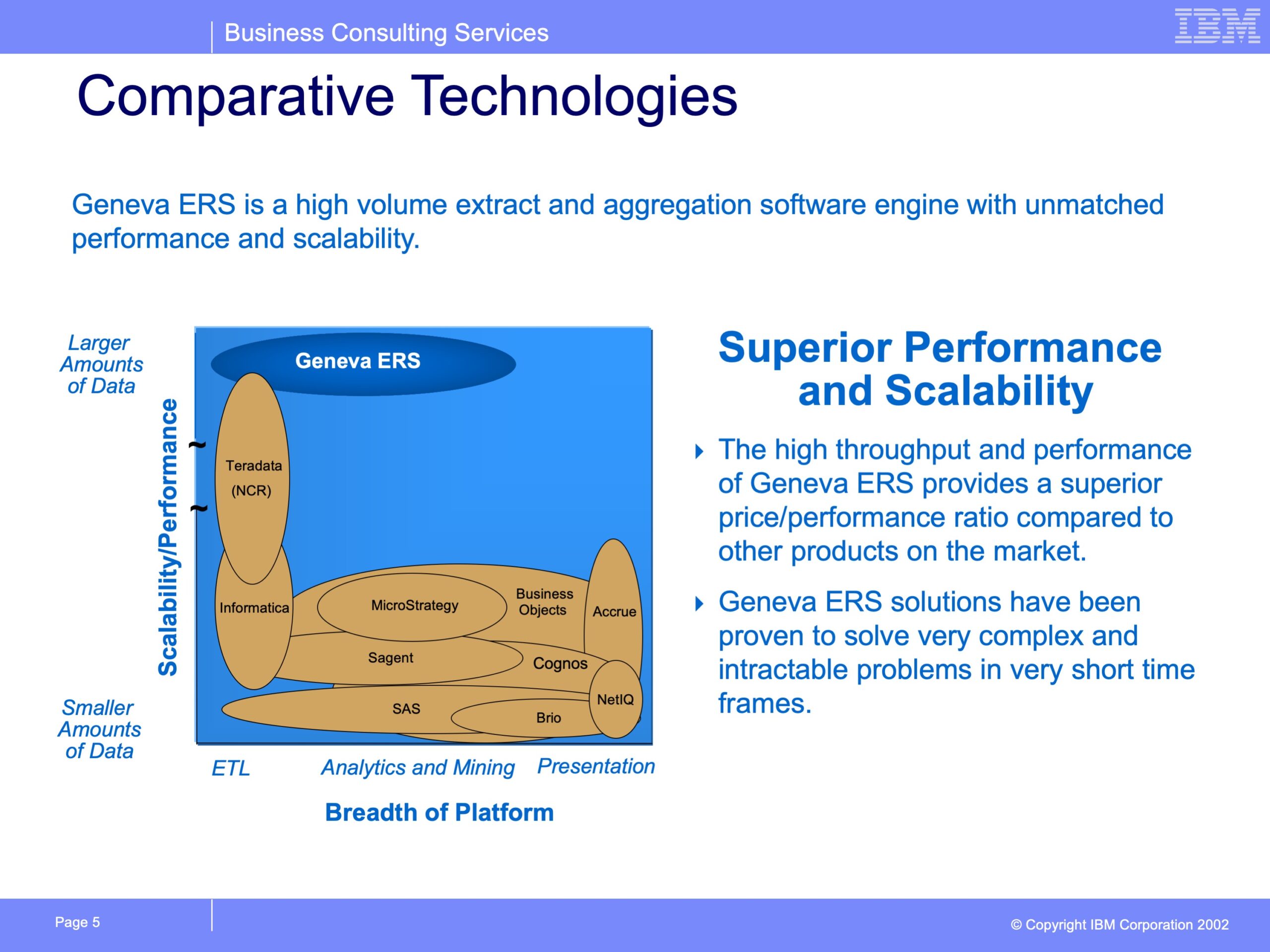 On October 1st, 2002, IBM closed the acquisition of PricewaterhouseCoopers Consulting division, and with it gained access to GenevaERS.
This deck was built to introduce the product to IBM, wondering if it would stay a consulting asset or if it would move to be part of the Software Group offerings.
This is a very comprehensive (you might read that as "long") view of the product and service offering, from a decade of work by the dedicated team.