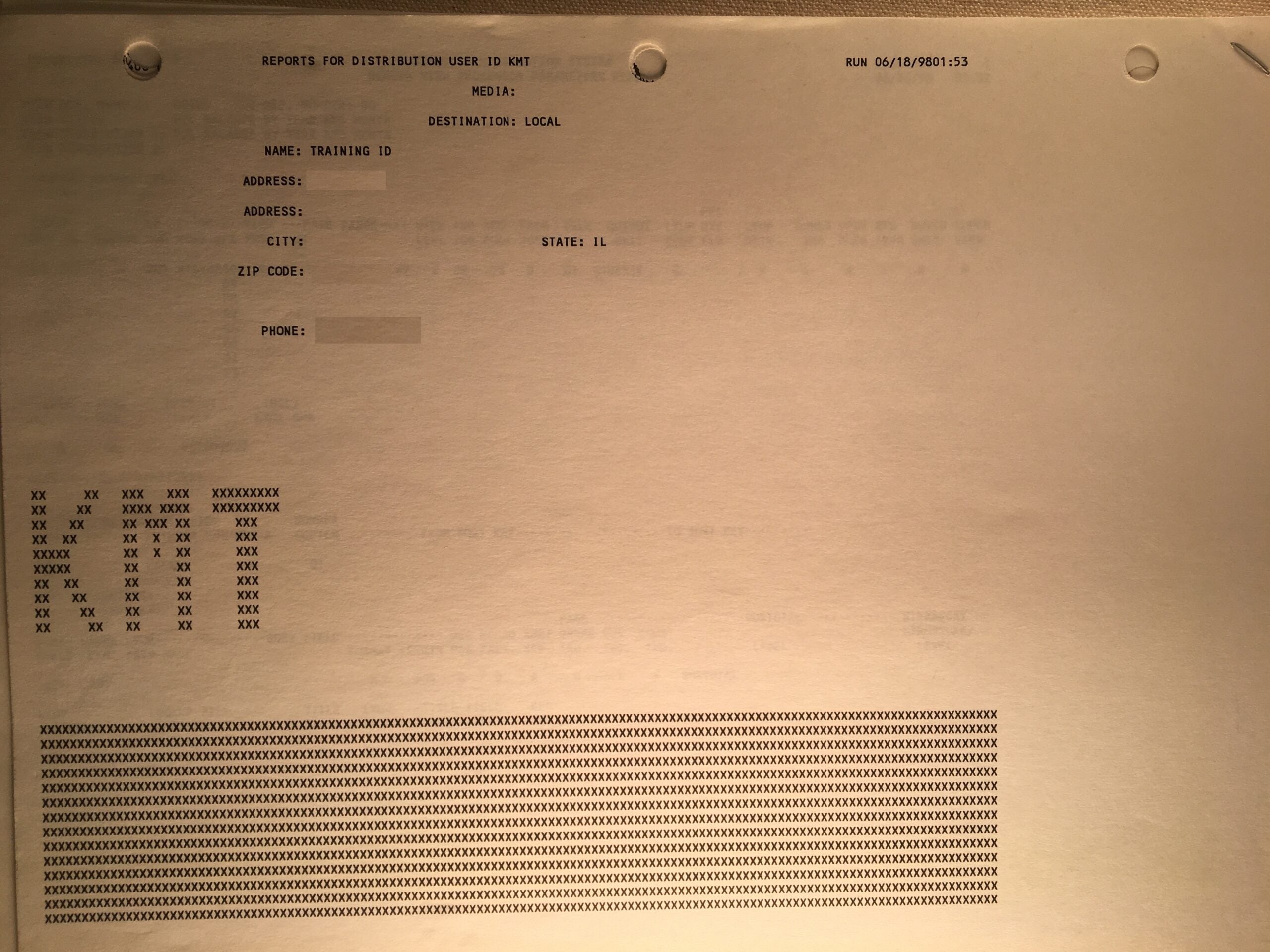 GenevaERS was commercialized as a product in 1993 – 1994, and most of the fundamental features were in place in this version (with the exception of Common Key Buffering, Tokens, and Piping).
One of the oldest vestiges of the system gives a sense of its history before that time, a a feature called "Consolidated Report Printing" or CRP.
This process was a second process on the reports, which had already been produced by the GenevaERS engine called MR88, but they were stored into an indexed file, as print images, with a key of the user ID who had requested the report.
CRP would then process all the reports for a given users, under one banner page, with the mail stop of that user, so that when they were printed all the reports would be delivered together, routed as one consolidated set of reports, even if the user had requested multiple independent reports.
The images below show a sample set of hard copy reports.
More about this time can be read in Balancing Act: A Practical Approach to Business Event Based Insights, Chapter 46. Format Phase
The following is the Banner Page for a single user.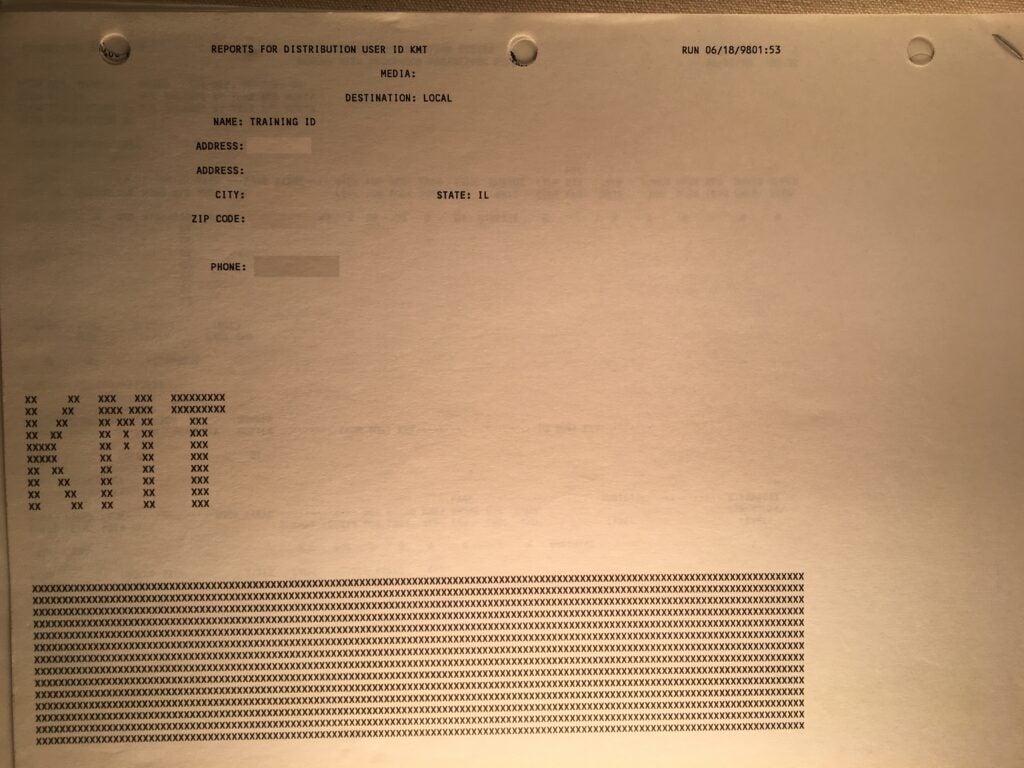 This was followed by individual reports, the first pages of which were the report specifications.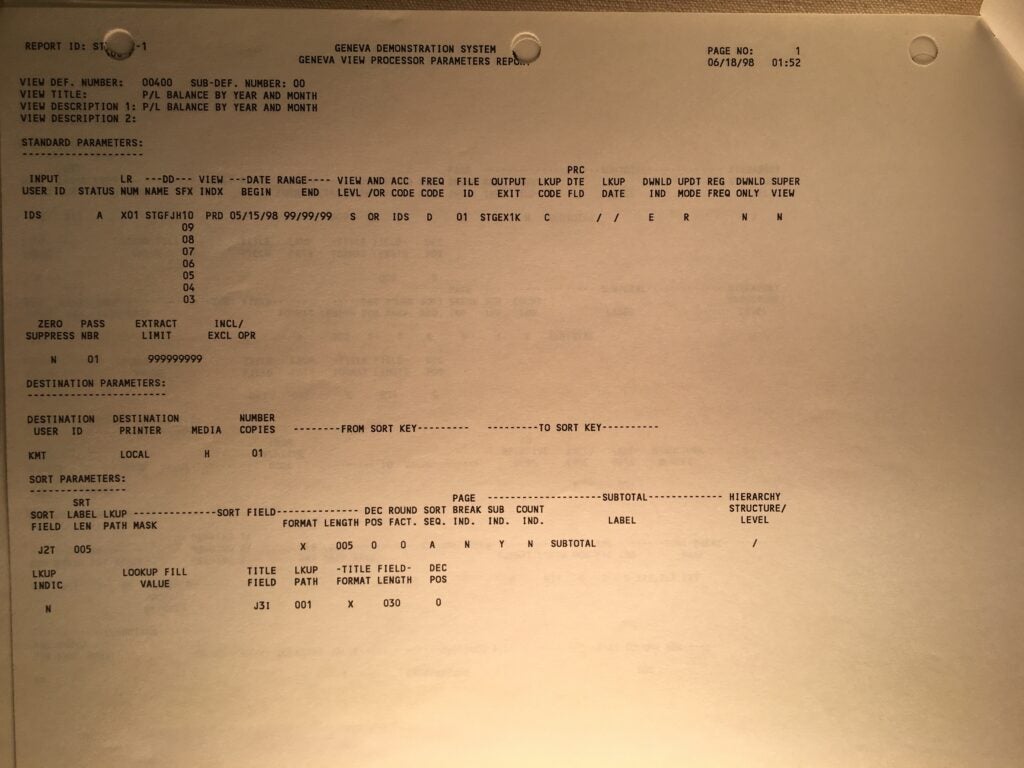 This was followed by an individual report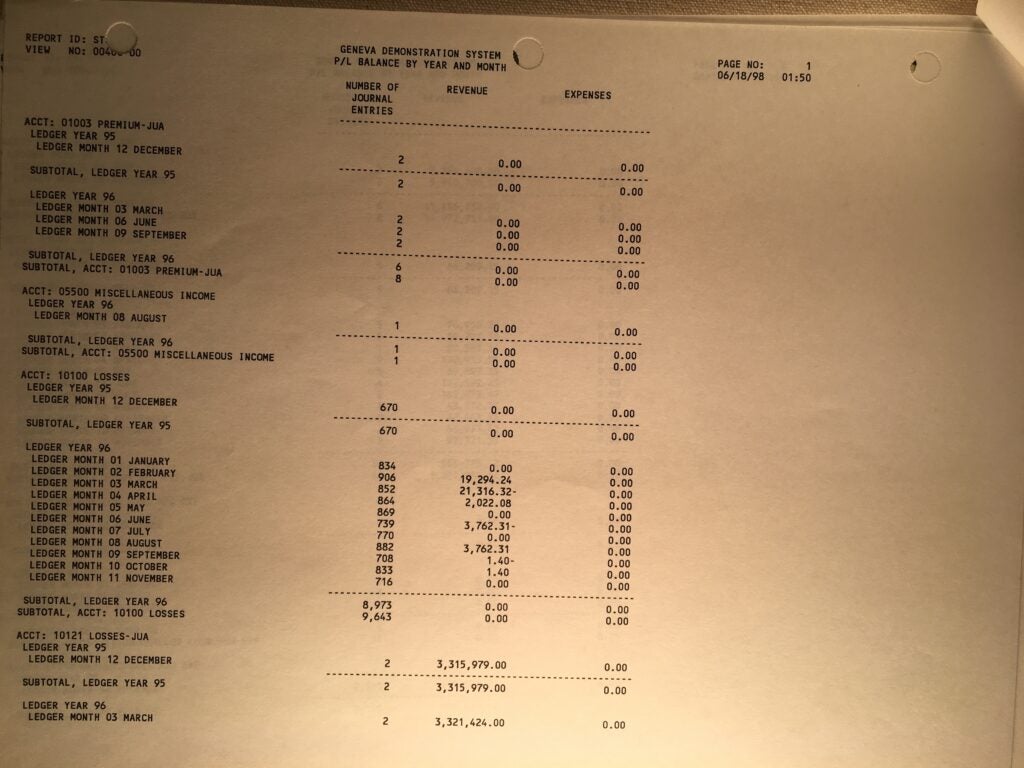 Here is the Operations Manual that gave detailed instructions as to how this worked.